Introduction
Wait no more. The best gaming headset is here. Meet HyperX Cloud Orbit S, a hi-res headphones with Audeze 100mm planar magnetic drivers and Waves Nx 3D audio technology. Enjoy breathtaking clarity and incredible precision. Loaded with detachable noise cancellation mic with pop filter. Comes with 3 detachable cable options for all gaming platforms like PC, Xbox One, PS4, or mobile. Don't forget about its advanced audio customization, onboard audio and mic controls. Finally, a special head tracking technology that only available on the Cloud Orbit S. Sound great? Let's find out…
Special Thanks
This review is possible thanks to below companies. Be sure to check them out…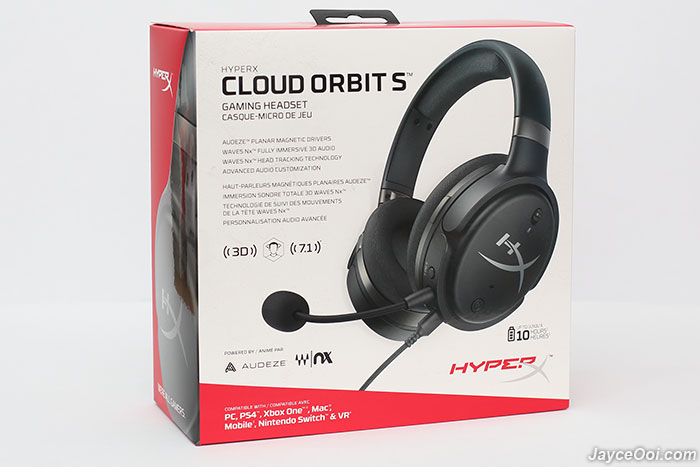 Package Content
Just like other HyperX's headsets, you are getting gift box alike packaging. Well protected with thick foam board. As you can see, there are thank you, support information cards and multi-language quick start guide. Be sure to go through it. Same apply to online user manual. You need it to understand more about all Cloud Orbit S's functions and features.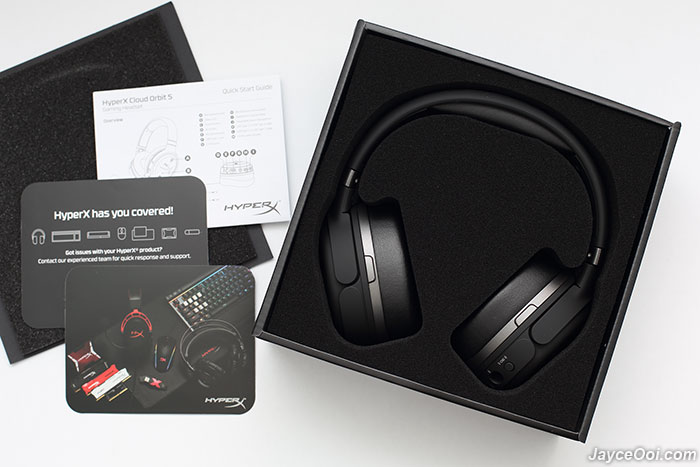 Once taken out Cloud Orbit S, there are soft pouch for travelling, 3m USB-C to USB-A braided cable, 1.5m USB-C to USB-C cable, 1.2m 3.5mm plug (4-pole) audio cable and detachable noise cancellation mic. Audio plugs are gold plated.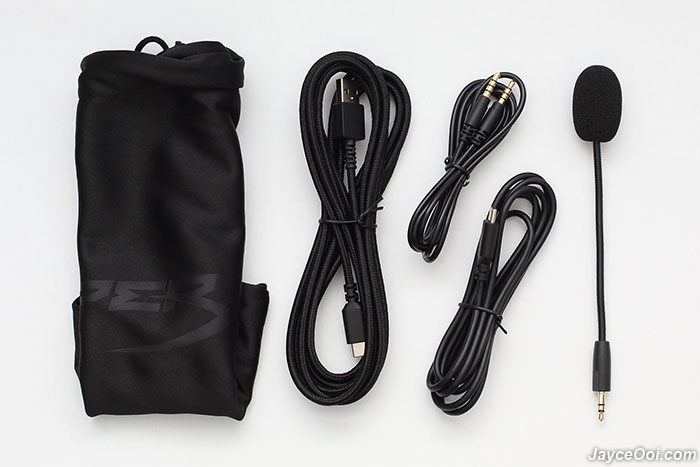 Build Quality & Design
Top-notch build quality even with plastic frame. High quality material is being used and to keep it light in weight as well. However, it is still slightly heavier than the usual headphones with dynamic drivers. Yes, planar magnetic drivers are heavier. And the built-in battery also added some weights. Do take note.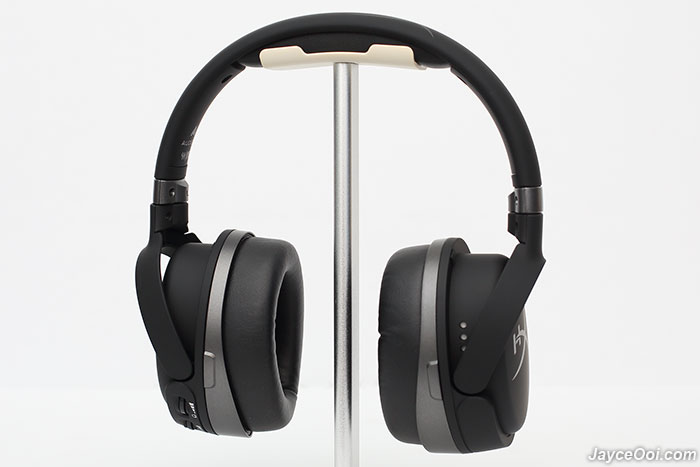 Stylish in design yet loaded with a lot of features. All the buttons and inputs are located on left ear cup. You can adjust both master and microphone volume. Those volume wheels also act as multi-function button to control EQ preset, change audio mode, select song track and disable USB charging. There is 3D button to configure 3D effects. And mic on/off toggle switch as well.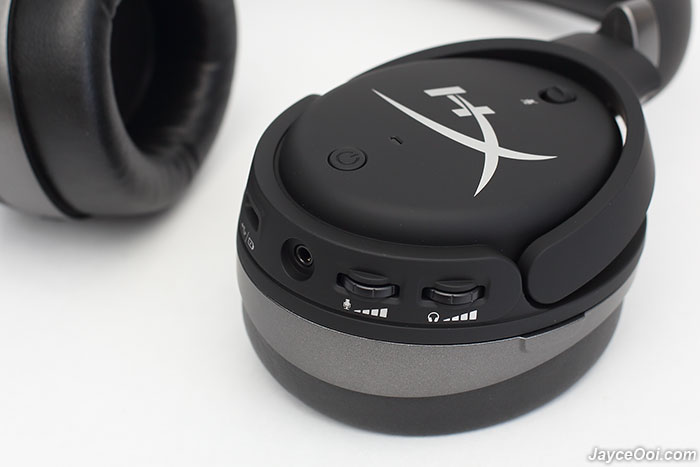 Overall, Cloud Orbit S is loaded with nice smooth matte outlook with rubberized touch. Both left and right ear cups are loaded with HX logo. And HyperX on top of the headband.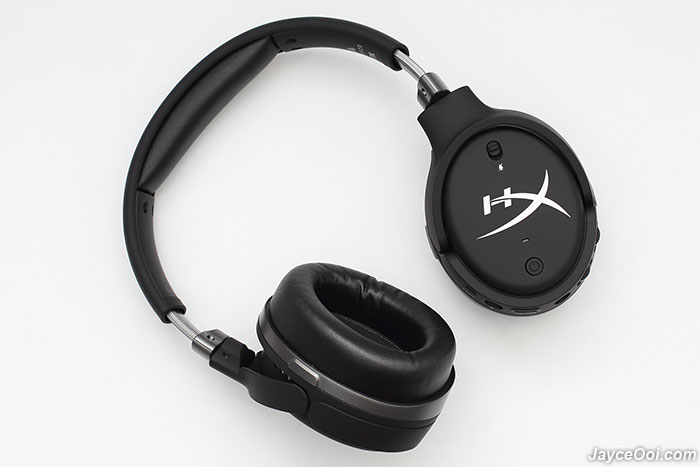 As you can see, headband height can be adjusted. Same apply to both ear cups. They are highly adjustable and flexible too. 45° inward, 30° toward front and 90° toward back. Easily to listen with single ear cup mode.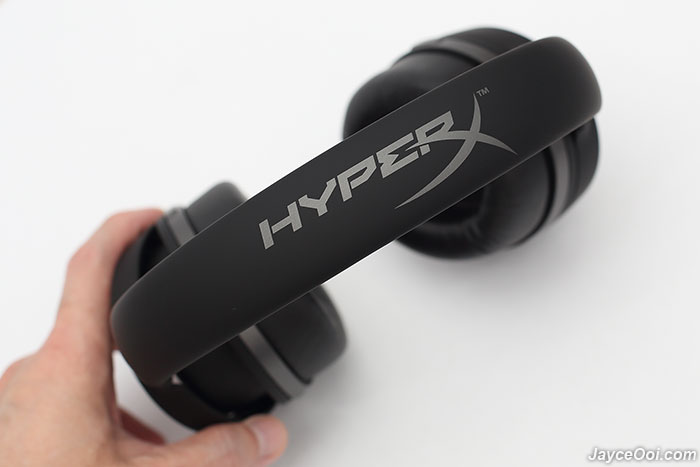 Fit, Comfort & Isolation
Once you get used to Cloud Orbit S weight, wearing it for long hours is not an issue at all. Yes, this is possible because it is loaded with ultra soft and thick large earcups. Adjustable and flexible well cushioned headband helps too. In short, it is great for long hour of gameplay, music listening and movie entertainment.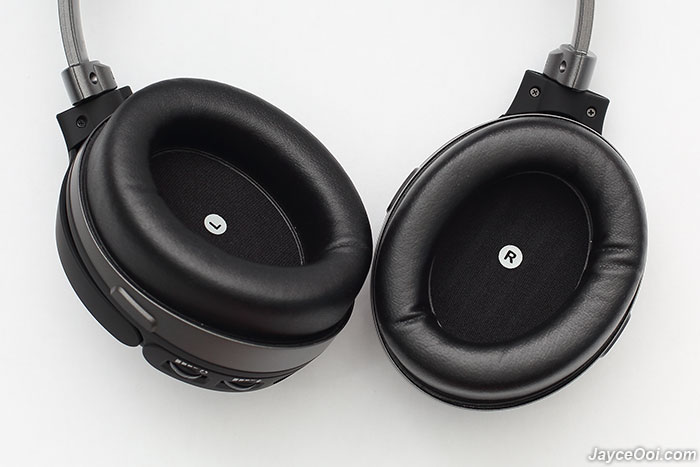 As for noise isolation, it is decent as over-the-ear closed back headphones. Does block some environment noises but don't expect much from it.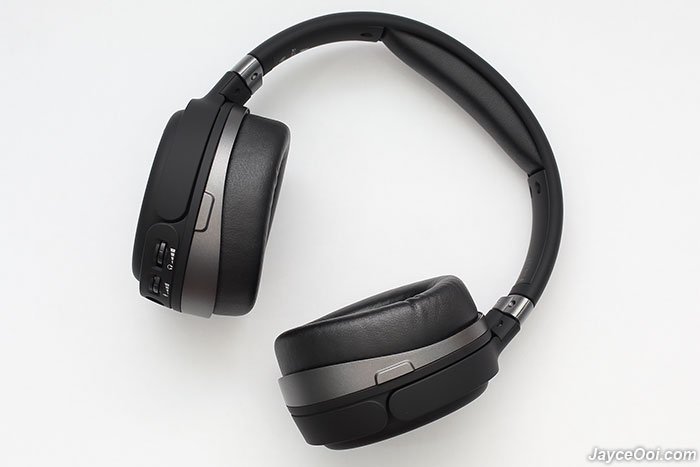 By the way, you will feel some clamping forces at first. It will go away after weeks of usage. No worry…
Software
Yup, you can start using Cloud Orbit S without HyperX Orbit software. You can control most of the stuff on the headphones directly. With Orbit software, you can adjust the HRTF settings to fine tune the 3D sound to your personal preferences. For example, you can reduce or increase the amount of reverb in the 3D audio. Enjoy much wider soundstage. Totally up to you.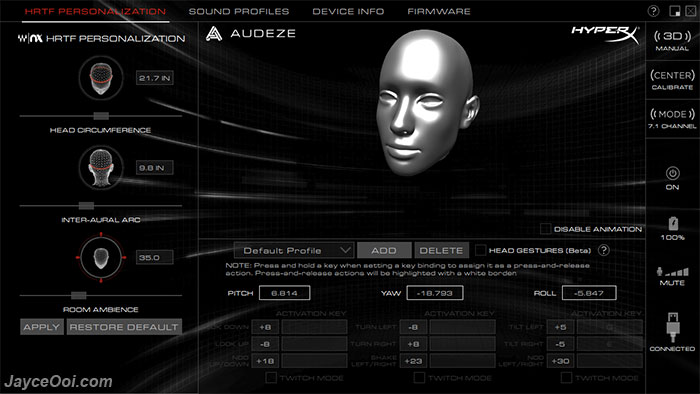 Configure head gesture controls and profiles for the headset that available on Cloud Orbit S. The standard Cloud Orbit won't have head tracking technology. However, you still can enjoy the fully immersive 3D audio. And a lot of built-in EQ profiles. Of course, Cloud Orbit S model can enjoy all of them.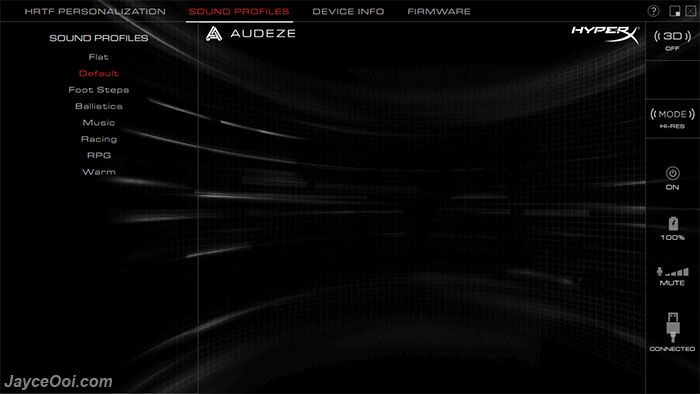 By the way, all the settings are stored in headphones' built-in memory. Therefore, you can enjoy all the same 3D and audio configuration while on the go.
Performance Result
Let's talk about the microphone performance as HyperX Cloud Orbit S is a gaming headset targeting for all the gamers out there like you and me. Yup, it performs excellently. Loud and crystal clear thanks to adjustable high sensitivity mic with noise isolation. Thanks to detachable design, you can remove the mic when you don't need it. Enjoy music or movie without anything blocking in front.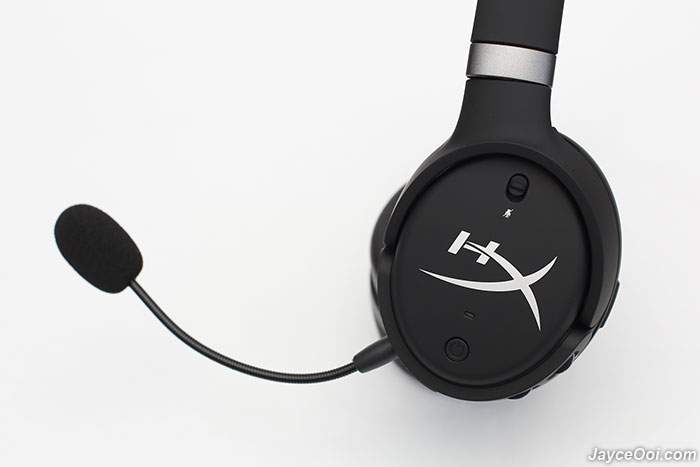 Enjoy Audeze 100mm planar magnetic drivers with ultra-thin speaker diaphragms and powerful magnets. In short, super-fast frequency response minimizes distortion and takes audio immersion and clarity to another level. In addition, Waves Nx fully immersive 3D audio brings your gaming experience to another level by emulate three dimensions of audio localization to give you more accurate sound positioning. 3D audio is available for 7.1 channel surround sound and 2 channel stereo audio modes. Not available on Hi-Res audio mode (2 channel as well).
That's not all. Waves Nx head tracking technology that great for virtual reality. It is able to track the tiniest head movements nearly 1000 times a second. Therefore, it can output the correct sound based on your head direction. For example, if the current sound source is coming from front directly, and you turn your head to right. The sound will be focused more on left ear channel. Yes, you will get the correct sound no matter which direction that you are facing. Great for those who have large curved monitor or multiple monitors.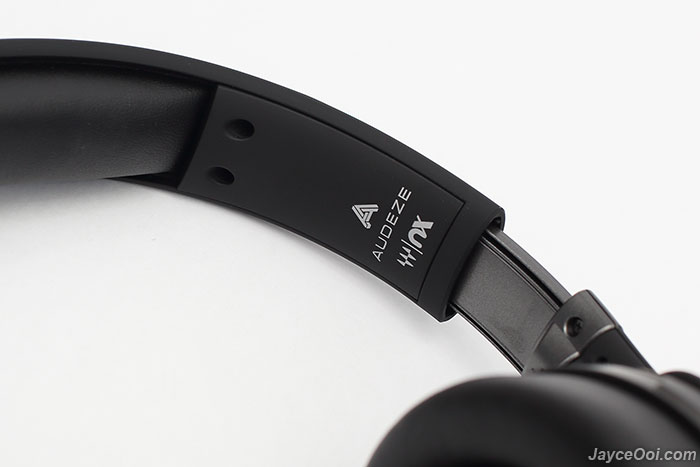 Let's talk more about 3D audio on Cloud Orbit S. There are 4 modes – Manual, Automatic, On and Off. Manual and Automatic are available for Orbit S only as it is part of head tracking feature. 3D Manual mode is best used when sitting down and looking at a stationary display like a PC or console. You need to set new center point manually. 3D Automatic mode will automatically set new center point as you move your head. As for 3D On mode, it basically disables head tracking mode while enabling 3D audio only. Lastly, 3D Off mode is audio without any 3D enhancement and head tracking.
Lot of EQ Presets for you and me to play with. Yes, there are listed as below…
Default – Tuned to the Audeze House curve.
Foot Steps – Enhances sounds of foot steps.
Ballistics – Enhances gunshots and other ballistic sounds in FPS games
Music – Optimized for listening to music.
Racing – Optimized for racing games.
RPG – Optimized for RPGs and immersive games.
Warm – Treble is cut and bass is boosted slightly.
Flat – No EQ applied.
Just change to the one that suits your games or needs will do. Isn't that great?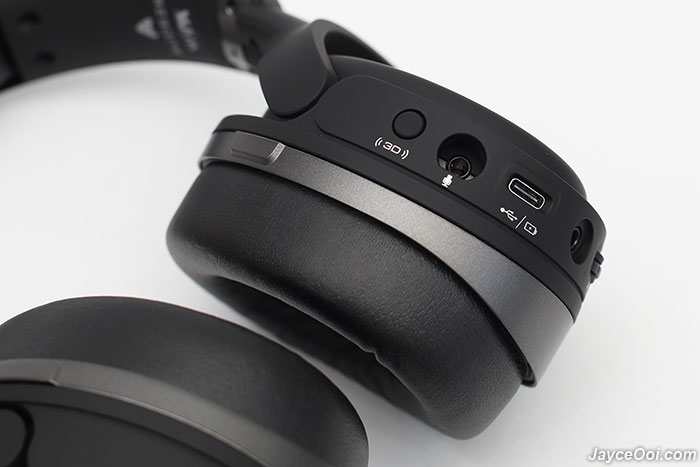 Multi-device compatibility! You can use Cloud Orbit S through analog 3.5mm or USB digital connection. Yes, one headset to rule all your gaming devices like PC, Xbox One, PS4, and mobile. Just one thing to take note – 7.1 Channel , 2 Channel and Hi-Res audio modes are not available on analog mode. 3D audio is there though.
Sound Quality
The best 7.1 virtual surround sound gaming headphones that I ever heard. Period. Yes, Cloud Orbit S does sound better in games. Take Star Wars Jedi Fallen Order for an example. By selecting 7.1 surround in settings gives immersive sound experience than headphones. You get wider soundstage and clearer clarity. Don't forget that you can control the 3D effect – room ambience level with Orbit software. That's not all. You can clearly identify enemies' location too. If the default sound profile is not good enough, change to Foot Steps mode which enhances sounds of foot steps. Or Ballistics mode that enhances gunshots and other ballistic sounds in FPS games. Yes, it does improve slightly and not overdo them. That's great!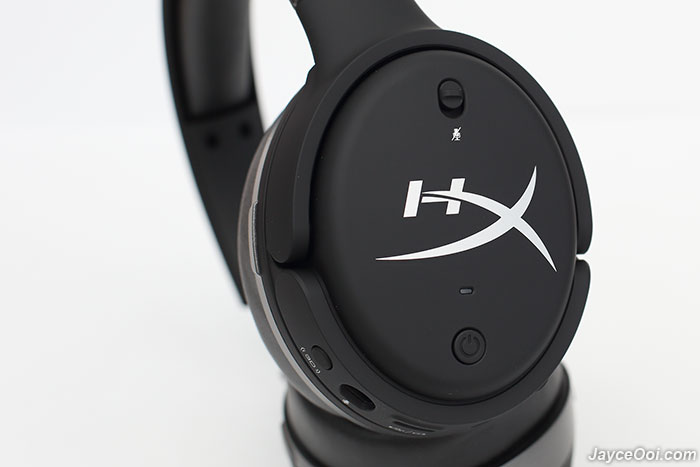 7.1 Channel is only available on USB mode (and your device needs to support it, else it is limited to 2 channel). But 3D effect is available for both USB and 3.5mm. Guess what? Honkai Impact 3rd mobile game on Android smartphone sound better in 3D mode. Again, enjoy wider soundstage and clearer clarity. Turning 3D mode off makes it sound flat. In addition, it does not limit to 3D games only. The casual 2D games are also benefited from the Waves Nx 3D audio technology. Yes, enjoy fully immersive 3D audio on all of your games from now on.
7.1 surround sound also level up entertainment experience on movies as well. Take my favourite movie, Pacific Rim which is great for both graphic and sound. Indeed, it sounds much energetic and lively on Cloud Orbit S. Again, I have emphasized a lot of times. Waves Nx 3D audio technology does an excellent job here. Even normal TV drama, music video give better results as well.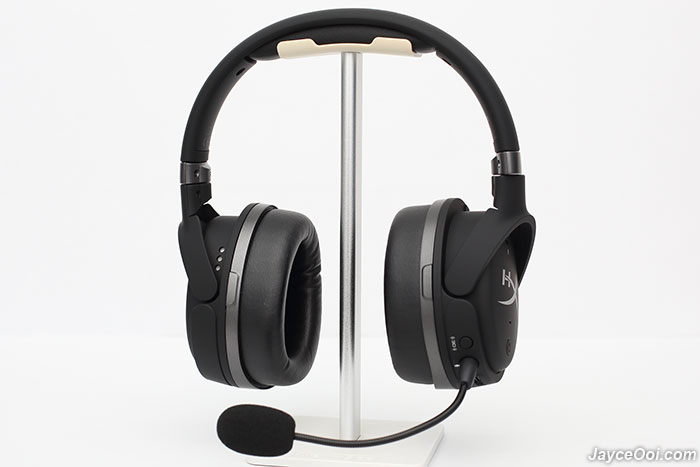 How about music? Excellent! Planar magnetic drivers are better than the usual dynamic drivers. Cloud Orbit S does perform very well in music department too. You can select 7.1 Channel, 2.0 Channel and Hi-Res with the sound profile that you prefer. A lot of sound signatures to enjoy. Totally up to your preferences. For this review, I will stick to Hi-Res mode and Music sound profile.
Yes, it has balanced sound signature toward tiny little bit warm. In details… Highs are clear and airy. Trumpet, violin, cymbals and others sound as they should be. Not the sharpest out there so no worry about harshness at all. For mids, it is playing very well. Vocals for both male and female sound natural and nice. Not too close nor too far from ears. Lows are excellent. Full yet in control. Getting fast attack on them too. Songs like Michael Jackson's Billie Jean, Beat It and Black or White surely perform well here. The soundstage is large. All the musical instruments can be heard clearly even in the complex scene.
Advantages
Outstanding Waves Nx 3D audio technology
Waves Nx head tracking technology great for VR
Audeze planar magnetic drivers
7.1, 2.0 & Hi-Res audio modes
A lot of sound profiles
Highly sensitive detachable microphone
Multi-device compatibility
Comfortable for long hour wear
Excellent build quality
Limitations
Might be a little bit heavy for some
And a bit pricey too
Conclusion
One of the best gaming headsets in town! Period. Enjoy excellent audio quality with Audeze 100mm planar magnetic drivers. Don't forget Waves Nx 3D audio and head tracking technologies that give you immersive 3D audio experience. Wait no more and get your HyperX Cloud Orbit S at Lazada or Amazon. Get cheaper non-S version if you don't need head tracking.