Introduction
Meet SpinFit CP100Z – the ultimate silicone ear tip for true wireless earphones. Yup, there are lot of new models (different sizes) coming out since my last SpinFit Review. As usual, it has special designed cushion at the centre that allows 360° rotation to go deeper into your ear canal and get better seal. In return, you get supreme comfort and superior noise isolation. Interested? Read on to know more about SpinFit CP100Z…
Special Thanks
This review is possible thanks to below companies. Be sure to check them out…
Package Content & Design
My SpinFit CP100Z is a sample. Therefore, no retail packaging to show here. As for sizes, there are L, M, S and XS. It is almost like CP100 but with slightly bigger inner diameter of 4 mm and shorter height. Specially design for true wireless earbuds. Compatible with B&O PLAY E8, BOHM S10, JABRA Sport Elite, Jaybird Run, ONKYO W800BT and other more.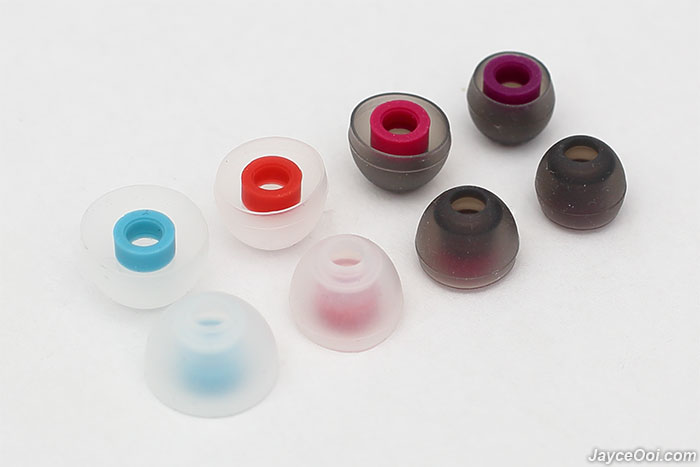 As usual, SpinFit uses silicone which last longer than foam type tips. No worry about its durability which it will last for sure.
Fit, Comfort & Isolation
I never get the best seal with Samsung EO-IG955 Earphones Tuned by AKG that comes with Galaxy Note8. Keep it in the box since bought it. However, thanks to SpinFit CP100Z – it can see the day again. Yes, I get deeper and perfect seal with CP100Z. As usual, it is pleasant and comfort to wear for long hours. Slightly lesser environment noises again thanks to perfect seal. That's what SpinFit unique part – 360° rotation helps. This special designed cushion at the centre of the shank allows it to rotate freely 360°. And this make it can go deeper into your ear canal and seal better according the shape too.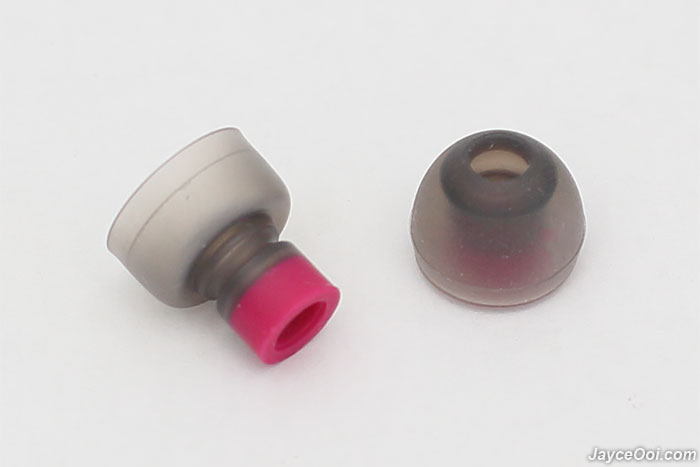 Sound Quality
I always emphasize that ear tips are very important for in-ear monitors. Make sure that you are getting proper seal and fit else your IEM does not perform at its best. The easier way to find out – lack of bass due to improper fit and seal. You need to get a better eartips then. I highly recommended for those failed to get perfect seal on their true wireless earphones to try out CP100Z eartips.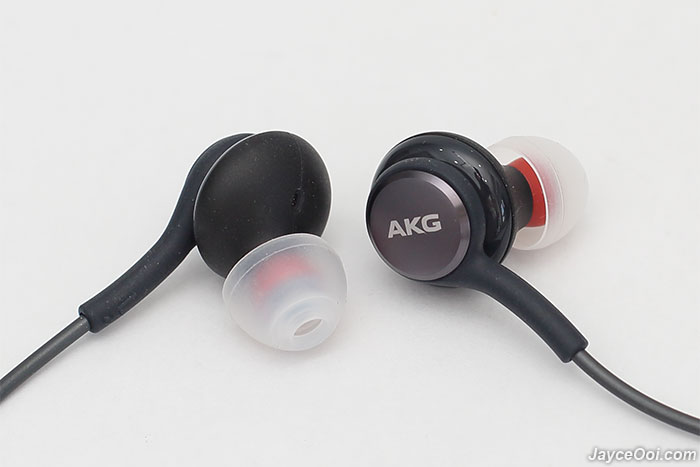 Push all the limit of your earphones. Enjoy better low frequencies. Bring out deeper and faster bass. You get better treble too sometime. SpinFit CP100Z surely improve overall listening experience. As usual, do take note that different earphones and tips yield different results.
Advantages
Designed for true wireless earbuds
Sound quality improvements (especially on lows)
Way better fitting
Comfortable for long hour wear
Outstanding isolation
Durable to last
Limitations
Sound signature changes might not suit everyone
Conclusion
Own true wireless earbuds? Be sure to try out SpinFit CP100Z. Enjoy better comfort and great isolation. Improve overall sound quality with better fit and seal. Interested? Do visit SpinFit website for more information. And get yours at Amazon.