Samsung HD Super AMOLED maybe a good display. But not each one of them that come out from Samsung factory is free from defect. One poor guy got a defect HD Super AMOLED screen for his Samsung Galaxy Note (link). I won't be surprise because I myself personally faced the same issue previously with Samsung Galaxy S II ~ Super AMOLED Plus dark spot issue. Luckily, I got a replacement the next day from Samsung Elite Partner (SEP), Malaysia.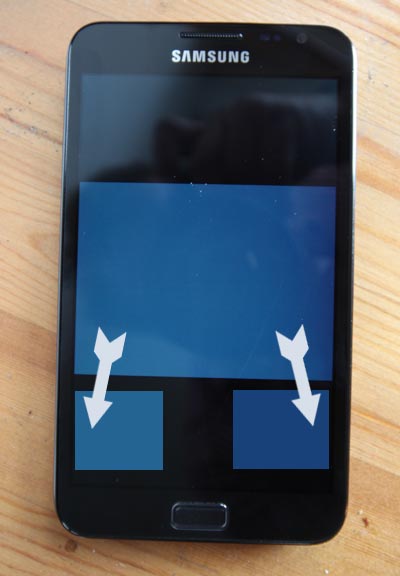 Hmm… This reminds me back about the famous yellow tint display issue on Samsung Galaxy S2 which is slightly darker at the left. This Samsung Galaxy Note is the other way around ~ darker on the right.
So be sure to check and test all Samsung Galaxy Note hardware functions before you pay for it. I use Samsung LCD TEST application to test them on Samsung Galaxy S2. It works on previous generation Samsung Galaxy phones too. It should work on latest Samsung Galaxy Note too. Just bring up dialpad. Then key in *#0*#. LCD TEST application will be loaded.
Enjoy a defect free Samsung Galaxy Note…