Kernel is the heart of the Linux operation system like Android. The better kernel you have, the better performance you will get for you Android phone like Samsung Galaxy S II. So what is the benefit of using custom kernel? Most of the custom kernel will give you root access permission just like CF-Root. BusyBox and Superuser should be added too. Besides, ClockworkMod Recovery is also another must have component. In addition, depends on which custom kernel that you install, some have boot animation support, overclocking, undervolting voltage control, multiple tweaked governors, GPU overclocking, I/O tweaks, automatic backup of EFS partition, BLN support and more…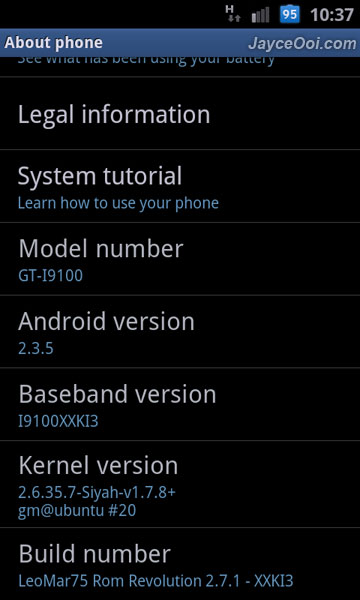 How to install custom kernel on Samsung Galaxy S2?
There are 2 ways to install it ~ Odin and ClockworkMod Recovery (CWM). Use Odin to install tar file and use CWM to install zip file. Refer to these guides ~ install custom kernel with Odin and install custom kernel with CWM. They are not the exact guide but the concept is the same. And always refer to the custom kernel installation guide and notes too.
SiyahKernel is one of the custom kernels for Samsung Galaxy S2 that you can try. Get it here.