Yes, the wait is over. The famous Manila (Sense) 2.5 Home Tab modification had a new release. I have been waiting for Co0kie's Home Tab v1.7.1 release after Co0kie's Home Tab v1.7.0 was released last week. There is lot of interesting enhancements in v1.7.0. However, it also has several bugs that bother me to post it last week. But they are gone with v1.7.1 release. Therefore, all of you must install this version now. You will love it like I do.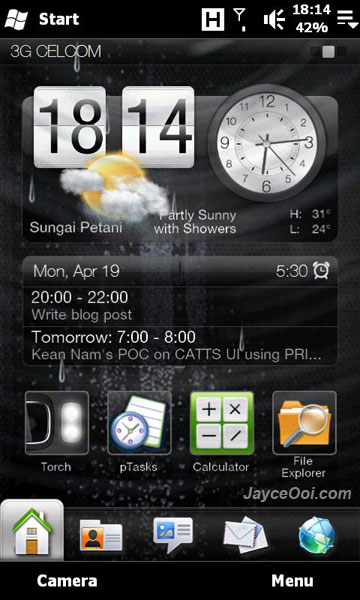 Co0kie's Home Tab v1.7.0 – v1.7.1 Features
Voicemail program link
Notification support for more than 100 sms/mms/email
Sun rays animation option
Moveable and customizable home items
6 clock layouts (including analog)
2 or 3 quick links rows in main view
Notification icons
Customizable lockscreen with 3 unlock modes
More than 3 quick links pages
Retractable slider
Parameter support for button program links
Automatic VGA mode detection
Added voicemail notification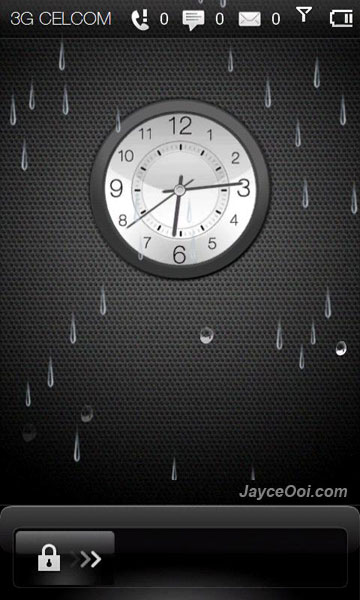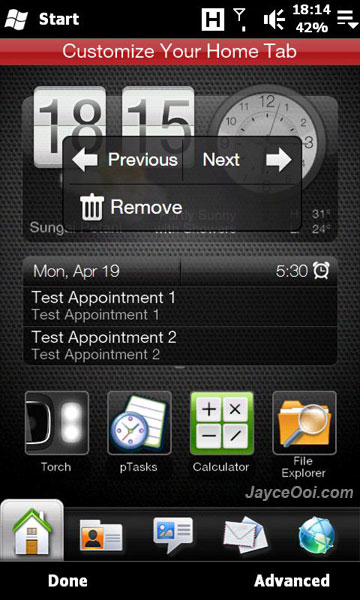 Love the customization. You can edit the quick links, home layout and even the lock screen layout. Having a new look everyday is not a problem now. As usual, remove the old version before install the new one.
Download Co0kie's Home Tab v1.7.1 here and CHTEditor v1.7.1 here.