Internet connection is a must for most of us nowadays. I cannot survive without Internet as I need to blog to make a living. There are 3 main broadband providers in Malaysia which are Celcome, Maxis and DiGi. I am so lucky to have a chance to test Maxis Wireless Broadband that I grab from my brother in law. He just subscribed to Maxis Wireless Broadband to cover his job need as a sales manager and got a free USB modem during the promotion.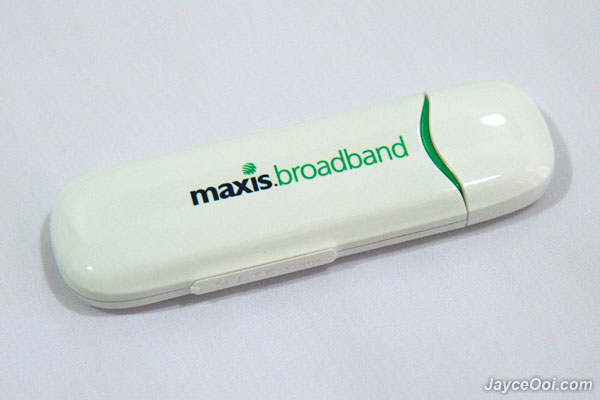 The modem installation is easy. Just plug in and let it autorun. The modem drivers are stored in USB modem build in ~32MB storage. Therefore, you don't need to carry addition CD/DVD driver in order to install on other system. By the way, the USB HSDPA modem was made by Huawei and the model is E1762. It supports 2Mbps (5.76Mbps ready) HSUPA and 7.2Mbps HSDPA services. You can also install addition storage in the MicroSD card slot and increase the reception signal by installing an external antenna.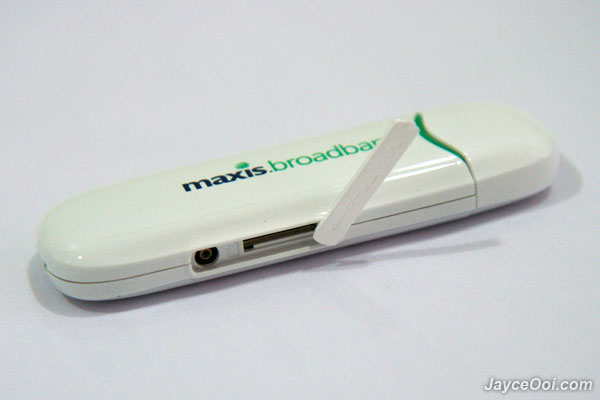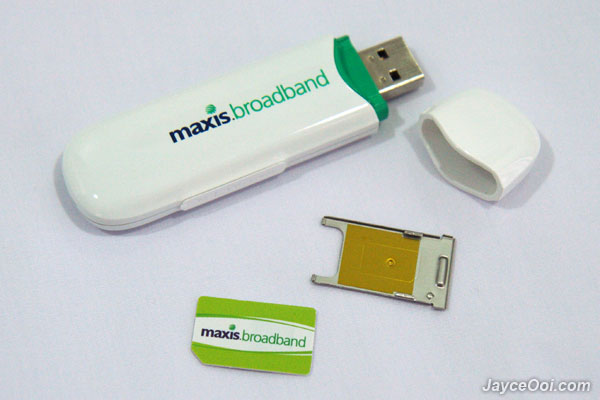 Okay. Let's talk about Maxis Wireless Broadband connection speed. I test Maxis Internet connection speed with SpeedTest benchmark. Run the test for more than 10 times and get the average connection speed. Based on Maxis website, the connection speed is on best effort basis, up to 7.2Mbps. Speed depends on factors such as modem capability, location, distance from communications tower and number of simultaneous users.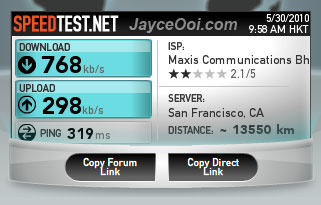 I tested local connection to Penang and oversea connection to San Francisco, United States. Maxis Broadband 3G HSDPA connection surprises me. The connection to US is faster than Penang. I got around 800Kbps download speed and 60Kbps upload speed for US connection while 400Kbps download speed for Penang and upload speed is the same as US 60Kbps. The lowest download speed is ~400Kbps while the highest that I can reach is ~2.3Mbps which converts into ~236.4KB/s. By the way, online gamers need to take note on this ~ the ping is 320ms to US and 160ms to Penang.
There are several broadband packages offered by Maxis ~ device packages like 1.5G, 3GB, 6GB, 12GB and no device packages like 2GB Advanced Lite / Lite Youth. You can easily find one that suits your need. Do take a note – you will get throttled speed when you have depleted your data volume. So choose your plan wisely.