Introduction
OTUM Blue Switch, comfort & durability, high quality aluminium panel, full keys anti-ghost, N-keys rollover and a lot more… Yes, that's all part of Imperion Trooper 10 RGB Mechanical Gaming Keyboard's features. Another budget yet solid keyboard for you and me. How does it perform? Read this review to find out…
Special Thanks
This review is possible thanks to below companies. Be sure to check them out…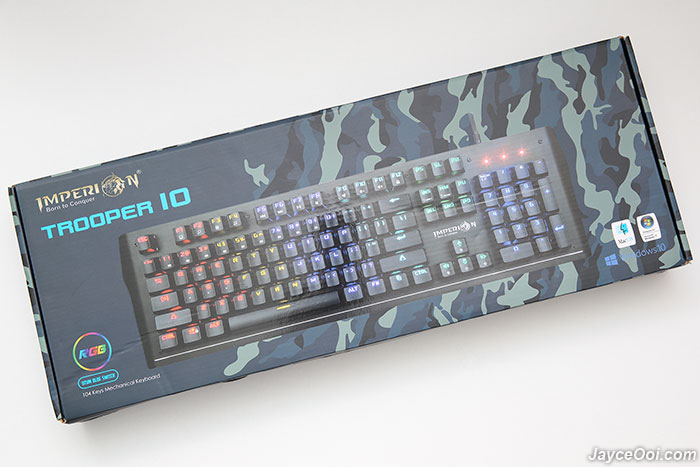 Package Content & Design
Trooper 10 comes in a well-protected package. There is no user manual as all the information is located behind the packaging. Just refer there will do. Anyway, it's not hard to use a keyboard. Just plug and play will do. And use the Fn key + another key to set up the lighting and shortcuts. That's all.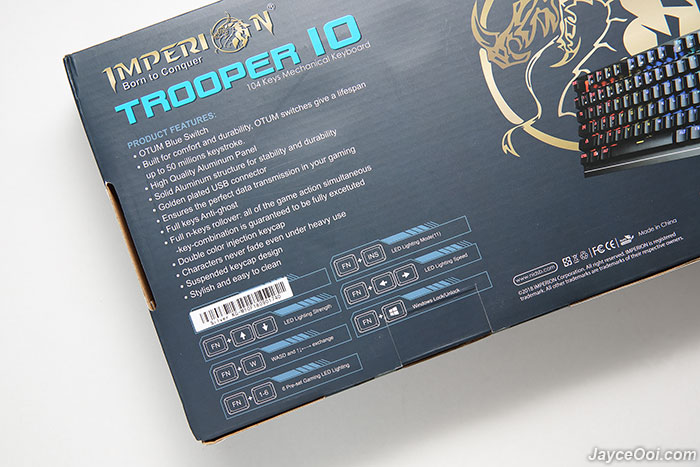 Build quality is great for the price. Yes, the top high quality aluminium panel helps a lot. Sturdy no doubt. The bottom part is plastic by the way. Yes, the cable is braided and having gold plated USB plug. Don't forget the magnet ring too. Mine is silver in colour as you can see. There is another version in black.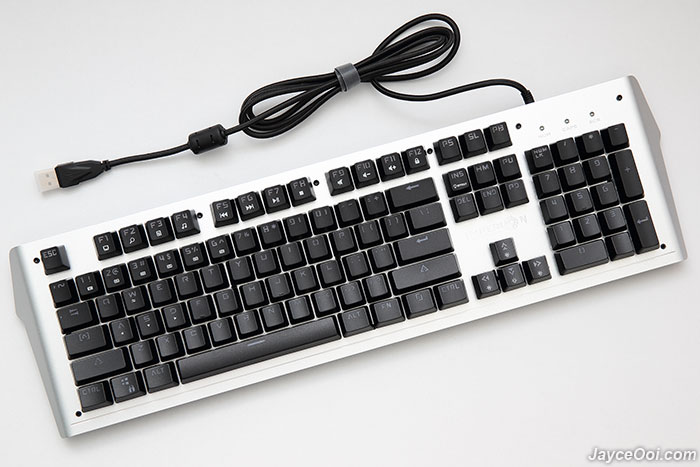 At bottom, you can find 6 anti-skid pads including 2 rubber anti-skid pads on keyboard legs. Yes, it does provide some grip and stability.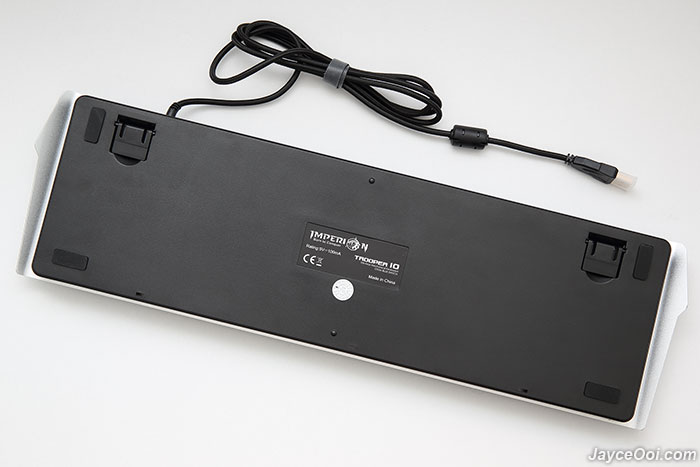 Let's have a closer look at these anti-skid pads.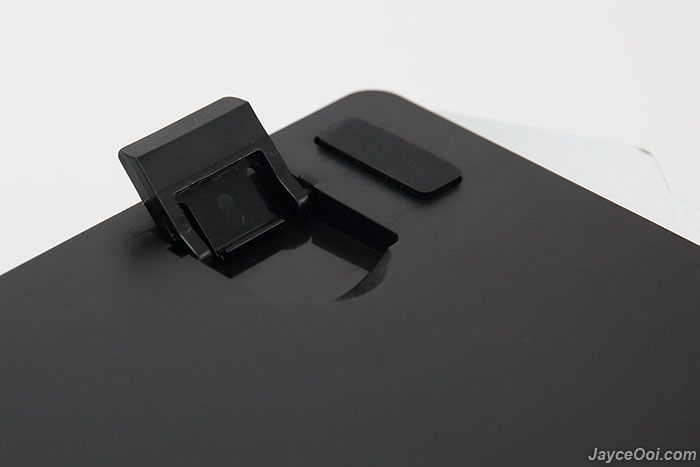 Performance Result
Let's talk about OTUM blue switch first. In short, it is almost like / the same as Outemu blue switch that I tried. Loudness, tactile feedback and actuation force are the same. It is the loudest when compare to Cherry MX and Kailh blue switches. Has the lowest actuation force too. Tactile feedback is good but the other two are better. No the best out there but it's the cheapest among all. Can't complain much here…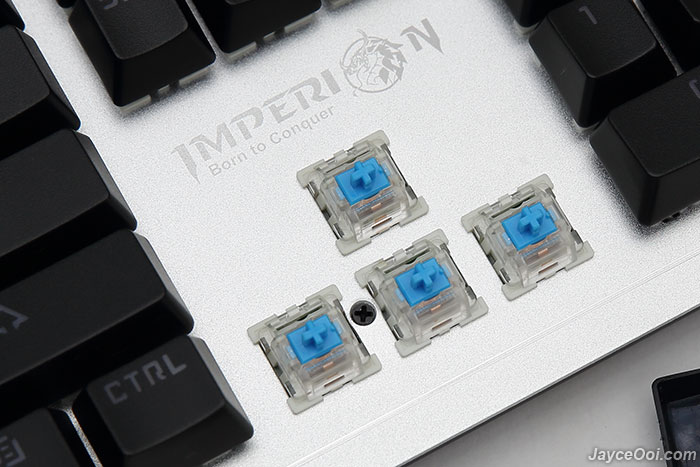 Trooper 10 supports NKRO (N-key rollover or 100% Anti-Ghosting) no doubt. Yes, you can press every key on your keyboard and they will all be registered correctly. You can also lock the Windows key to avoid accidental interruption during gaming too. And there are a lot of Fn shortcut keys for you to play with. Control volume and music playback easily. Quick calculator launcher is useful too. You can also lock the whole keyboard totally as well.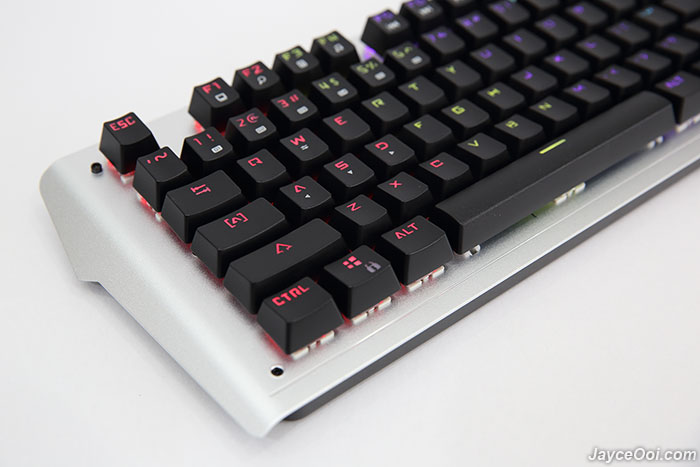 10 backlight movement effects are supported. 6 pre-set game lighting profiles for you to choose too. Up to 3 brightness levels to select. And can turn it off. Control the animation speed that you prefer. Totally up to you. Just don't be surprised that you can't configure the LED lights colour. Yes, those lights' colours are fixed. 6 colours in total. So you don't need software driver to configure. However, it can't seem to remember the last used lighting effect mode. Always reset to default one – snake mode. Do take note…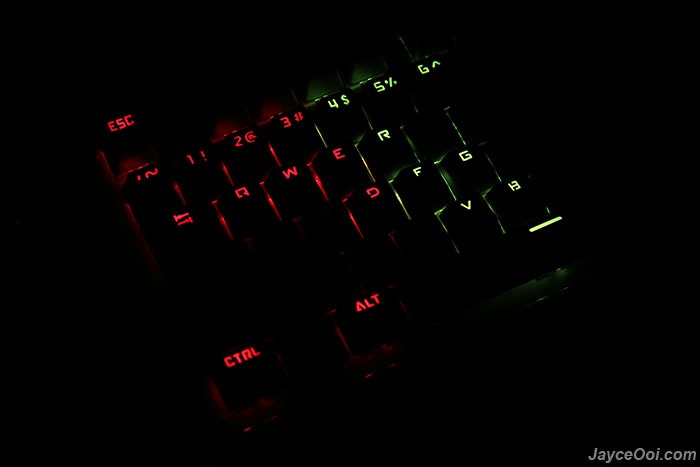 Yes, LED lights are bright even during the day. Thanks to brighter LED and silver metal plate. Even cooler in a dark environment. Surely will bring your gaming experience to another level. Enjoy…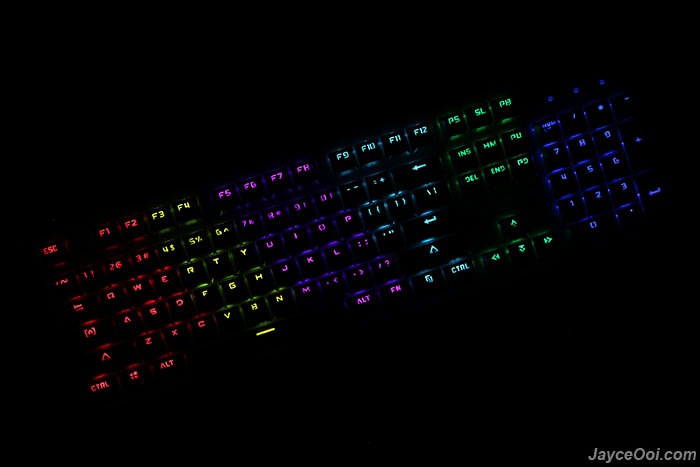 Advantages
Anti-ghosting with n-key rollover
Illuminated character keys
Windows key lock
12 multimedia function keys
Solid build quality
Cool backlight effects
Limitations
Can't remember last use LED lighting mode
No software driver (macro) support
Slightly loud clicking sound
Not actual RGB lighting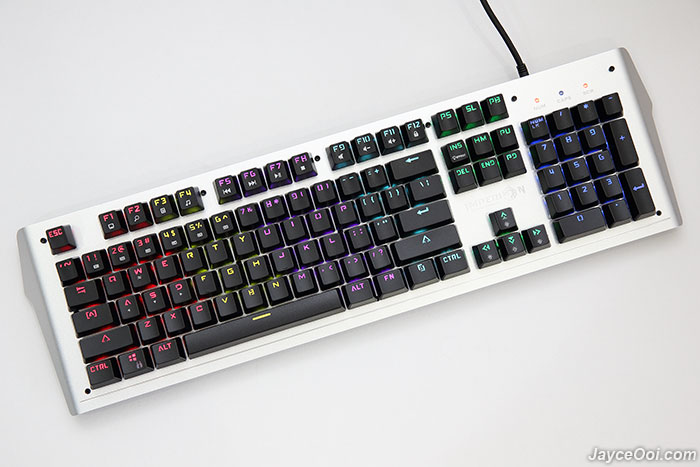 Conclusion
Imperion Trooper 10 is a budget yet solid mechanical gaming keyboard no doubt. Blue switches are great for a starter. N-key rollover or 100% Anti-Ghosting is perfect for fast faced hardware gamers like you and me. Interested? Head to Nobel It Facebook for more information. Buy yours at Lazada.